Examples of different methods and media.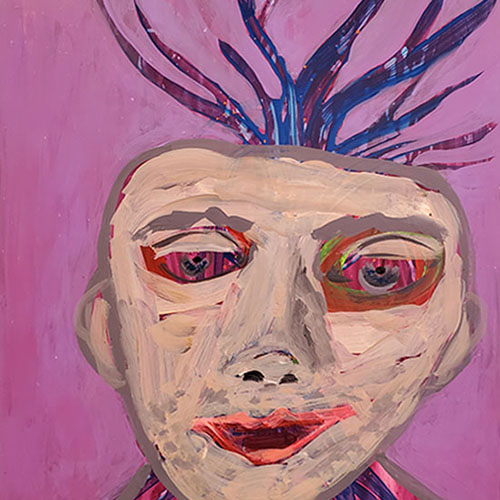 Intuitive Paintings
Intiuitive painting is about expression – a way to be non-judgementally present with oneself. In allowing, the artist to let go of expectations and critics (including the inner critic), the results are very differnt and unique to each work. Read more and see examples.
Florals
Flowers and other botanticals connect with people, and certainly I find beauty and joy in painting and creating art featuring them. Read more and see examples.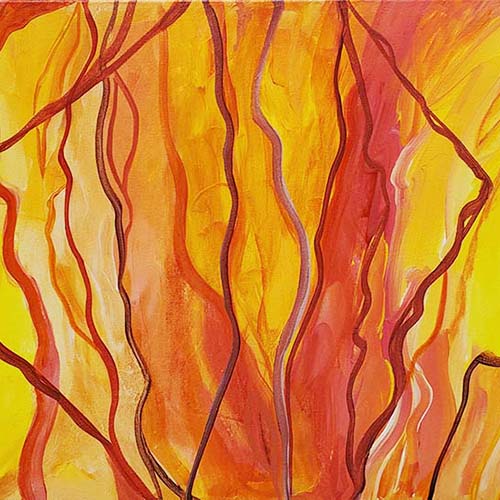 Abstracts
Abstract expressionism is non-representational and freely expressive of an artist's moods, feelings and thoughts. See examples.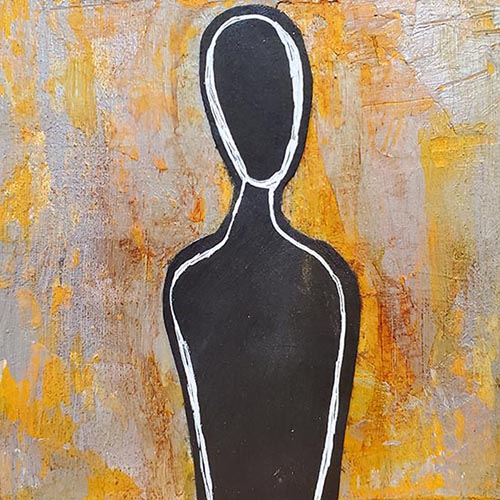 Mixed Media
Mixed media is defined by the use of multiple mediums – paint, ink, pens, collage and multiple techniques. See examples.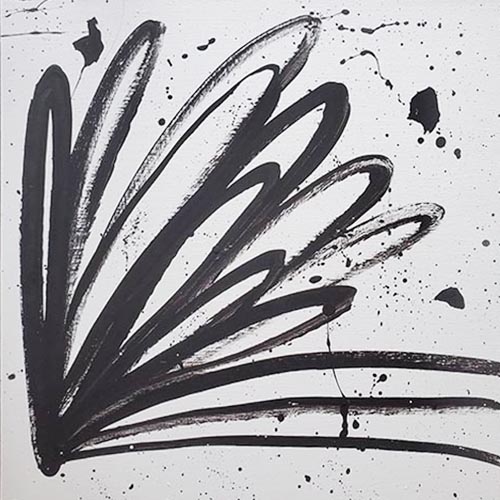 Black and White
The contrast of black and white brings modern vibes and expressive art. This grouping was done for a custom installation.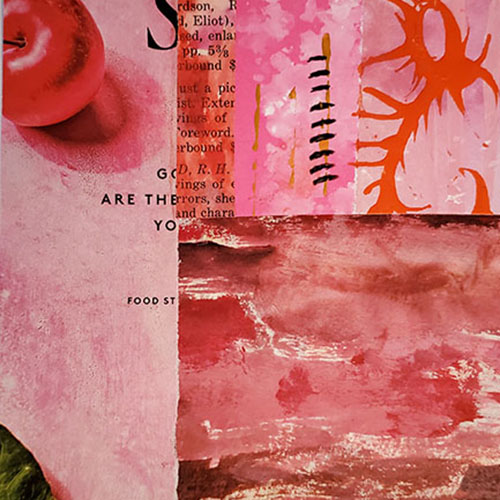 Collage
Taken from the French term for "paper cut-out," collage uses paper (printed papers, ephemera, etc.) as a source that is then reassembled on a backing – either paper or canvas – to create an entirely new artwork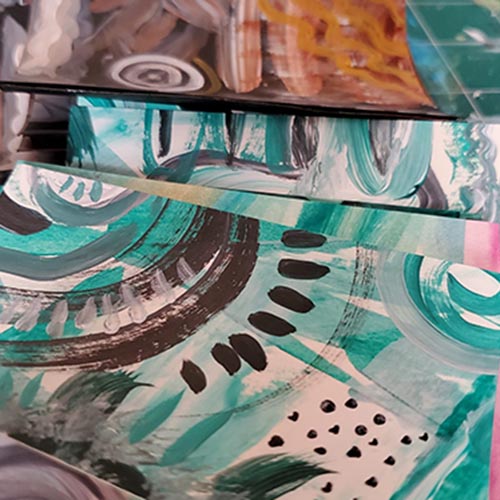 Artist Trading Cards
xxx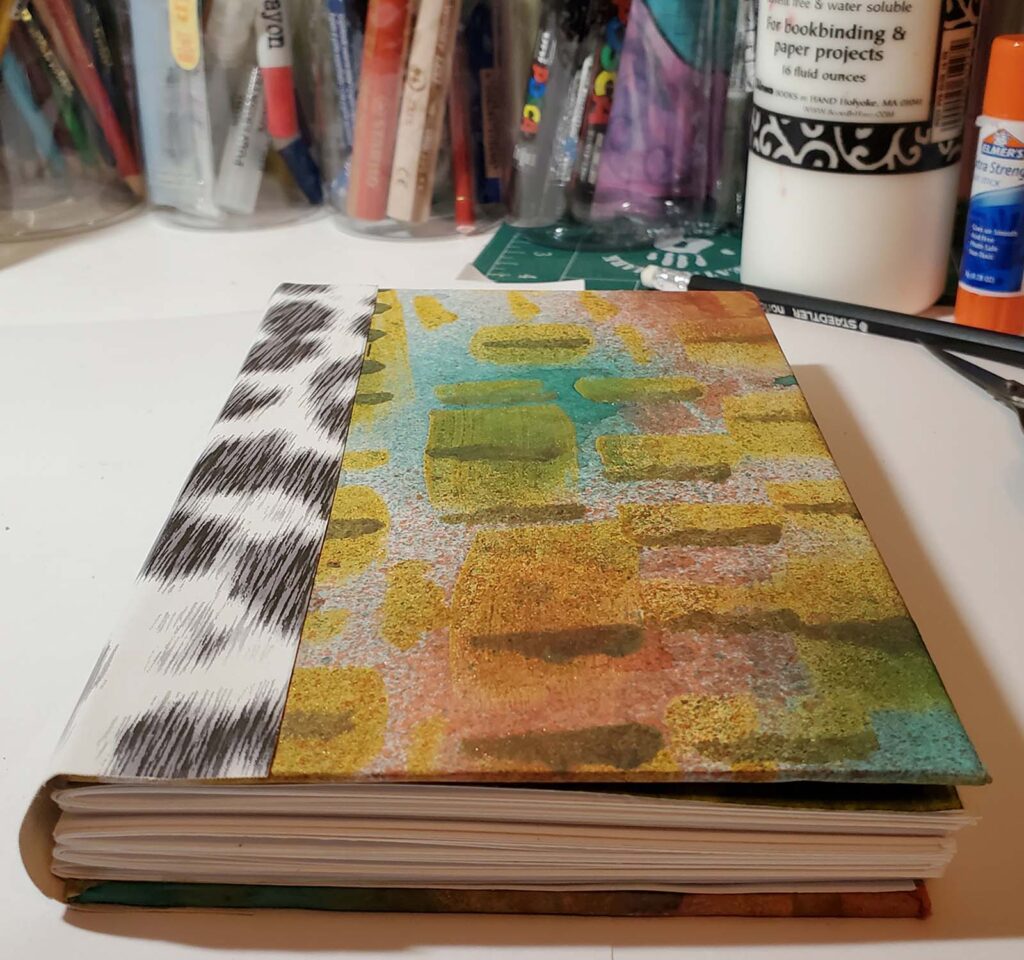 Book Arts
xxxx